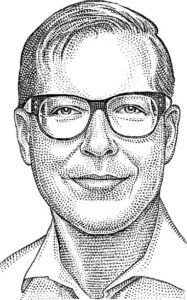 Daniel Schauber is the founder of exechange, the research provider that tracks executive changes and determines the Push‑out Score™, a measure of pressure on departing executives on a scale of 0 to 10. The Wall Street Journal called Schauber a "cryptologist of top executive departures."
Schauber has experienced the world of business and management inside and out. For more than two decades, he reported on companies, industries and executives for the financial newspaper Börsen-Zeitung. Schauber began his career as industrial business management assistant and in corporate communications at BASF.
Schauber studied philology, geography and business administration, earning master's degrees from the Universities of Mannheim, Germany and Waterloo, Canada.